[tweetmeme]Coming soon pages or – domain parking pages – as some like to call them, have had an increasing popularity over the last months. They serve several purposes and are now an important part of a new or existing website marketing strategy with some obvious benefits:
Raise awareness and build traffic to your site (being featured on some css/design galleries or design blog posts)
Strengthen your brand with a creative page
Make your visitors take actions (register, signup for beta etc)
Make some maintenance/upgrade work (when the site is already public)
So we put together a list of the best coming soon WordPress themes and plugins. Hope you'll find one for your new WordPress blog or site! We actually even created a category in wp-mojo.com just for the coming soon WordPress themes! Hope you'll like our selection!
And of course, if you know some other coming soon themes/plugins that are not listed here, make sure to post a comment below with the link to it!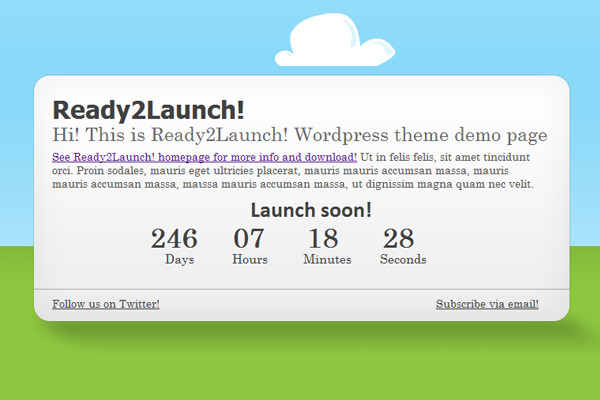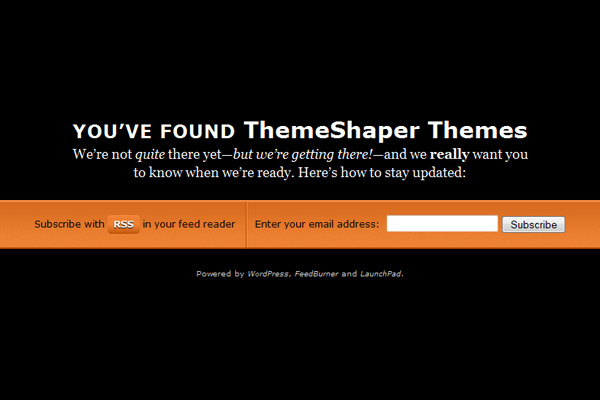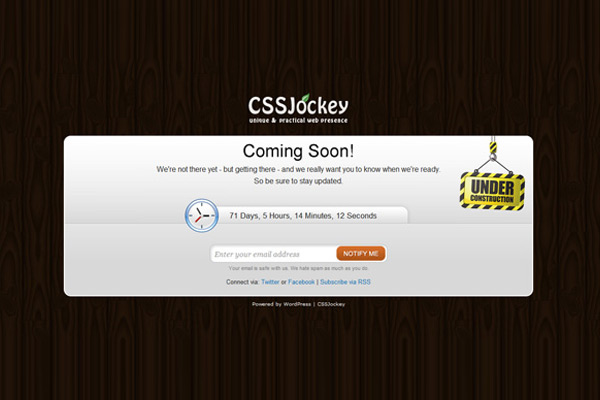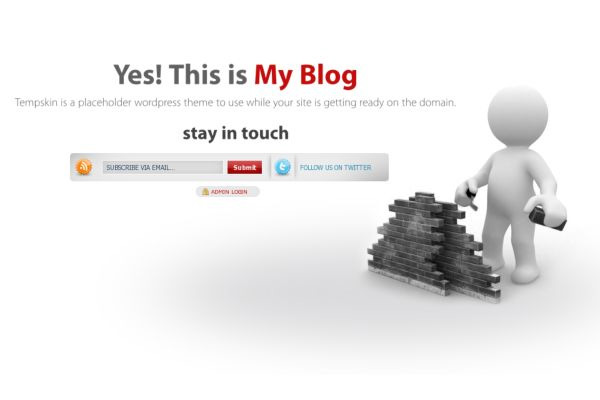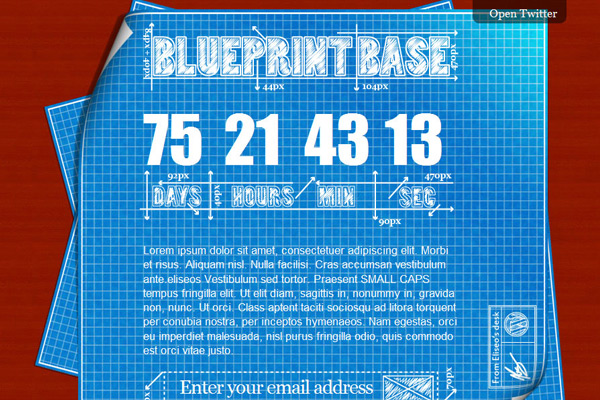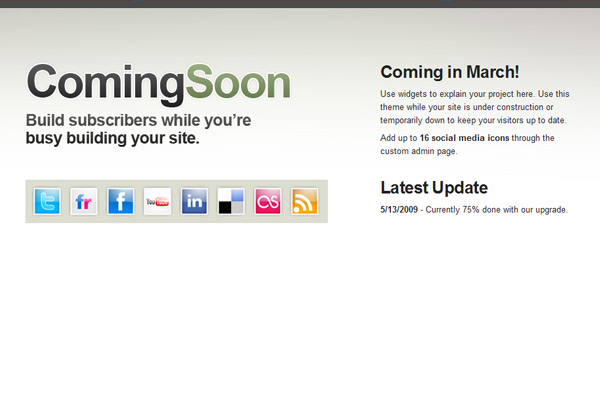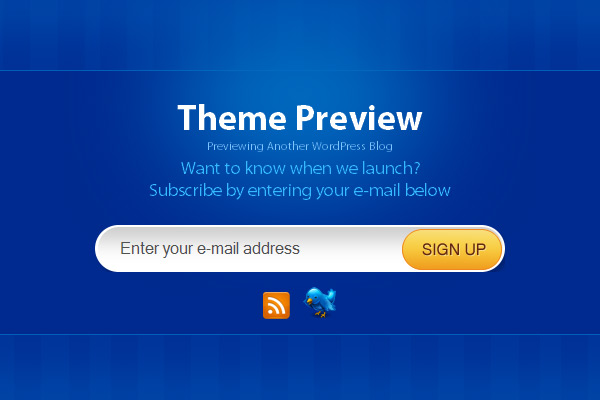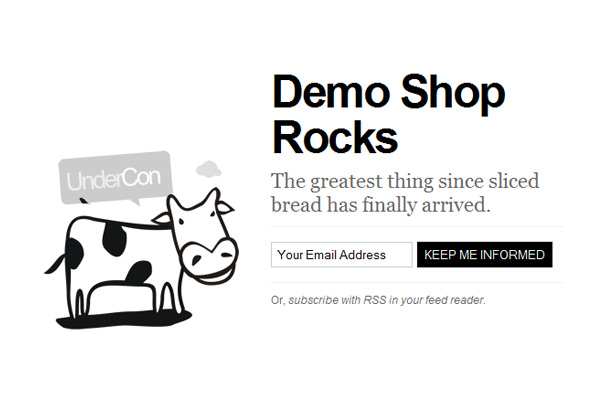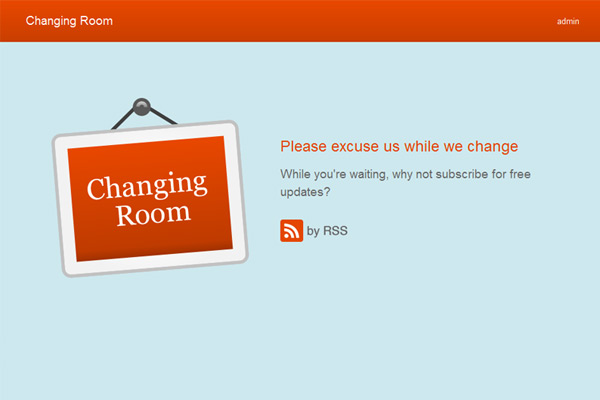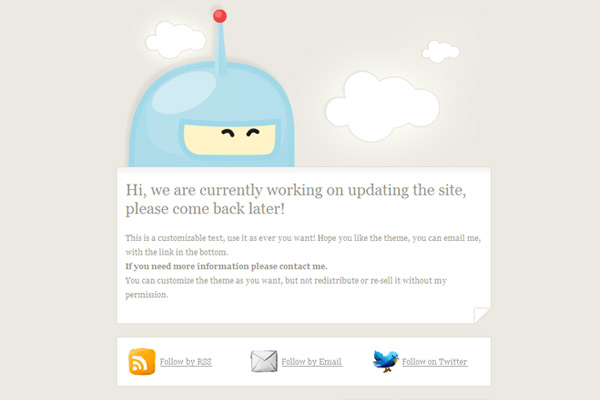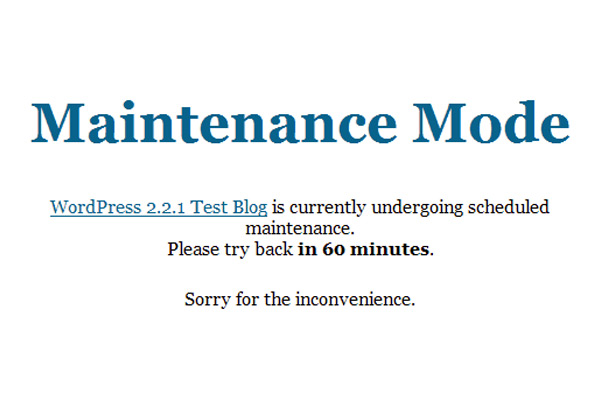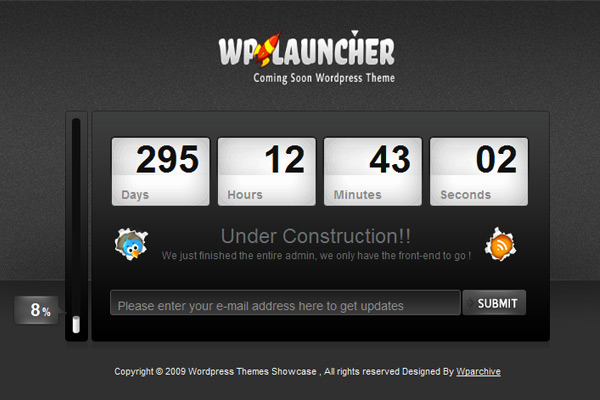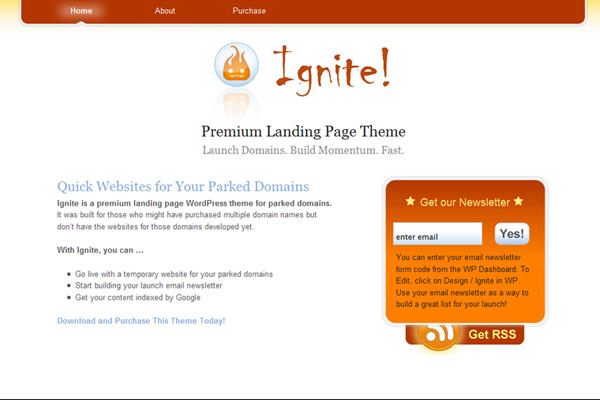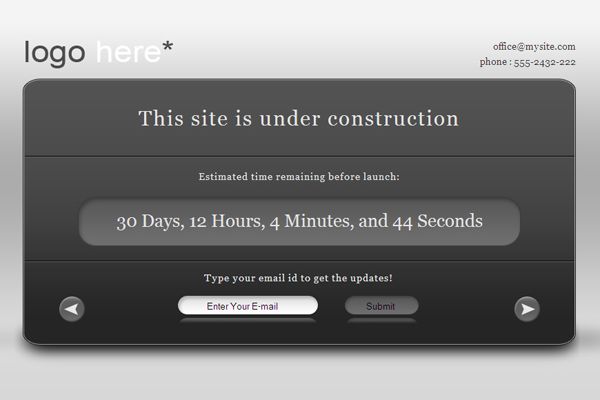 [tweetmeme]